See on Scoop.it – Benton Library News, Notes, and Ideas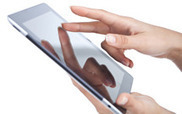 More and more students own mobile devices, including tablets, and indicate a strong desire to use those personal learning tools in school to increase collaboration and access to resources, according to the annual Speak Up Survey, which is…

See on www.scoop.it
We're trying out an exciting new tool in our research toolbox here at Benton Library!  The library has a 30 day trial to EasyBib.com!  With this trial, you'll get 30 days to access EasyBib Pro!  The free EasyBib.com already offers a lot of help with citing all types of sources, from books to websites to interviews.  EasyBib Pro offers a lot of benefits along with their easy citation generators, including their Notebook (for notetaking) and Research (for brainstorming ideas).  It's a great, full-featured tool for your next big research project!
When you sign up while on the school's Internet network, you do not need a special code – just choose Register and enter your preferred email and password info.  If signing up at home, you'll need to use this link for Benton Library's 30-day trial: Register for Benton Library's EasyBib Trial
Also, it's best if you sign up with your SJSD Google Apps email address or your personal Gmail address, because EasyBib allows users to export their citations directly into Google Docs!
Don't delay – sign up for our trial today!
Via Scoop.it – Benton Library News, Notes, and Ideas

CC-licensed image via fragility_v2
American Libraries Magazine, the magazine of the American Library Association, delivers news and information about the library community.
Via americanlibrariesmagazine.org
Via Scoop.it – Benton Library News, Notes, and Ideas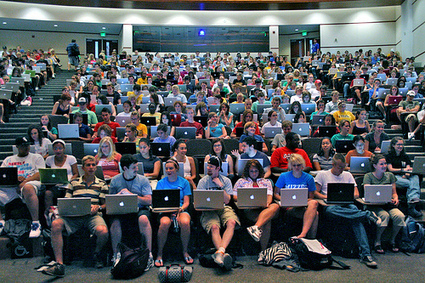 New Media Consortium Names 10 Top 'Metatrends' Shaping Educational Technology – Wired Campus – CHE http://t.co/rUaMIBqV cc: @mr_johansson…
Via chronicle.com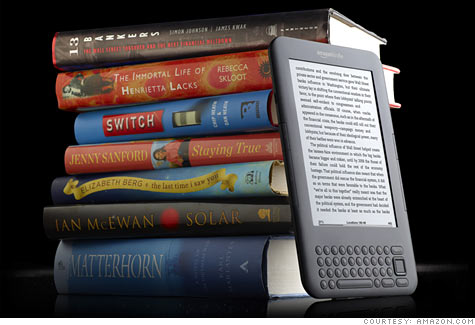 We have an exciting development today at Benton Library!  Mrs. Corey just imported over 500 eBooks and eAudiobooks into the library catalog!  You can download them to your Kindle, read them online as a PDF, or download the EPUB format for other eReaders!
To download an eBook or eAudiobook, just search the library catalog using the terms 'ebook' or 'eaudio.'  Click on the link titled 'Click here to access a downloadable ebook/eaudiobook.'  You'll be taken to Project Gutenberg, where you can choose your format and download the eBook or aAudiobook – no log-in required!
See our full list of titles below and ask Mrs. Corey if you have questions!