Archive for January, 2012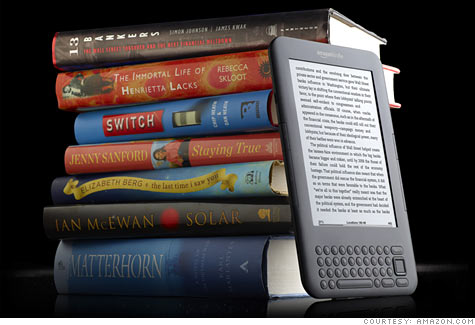 We have an exciting development today at Benton Library!  Mrs. Corey just imported over 500 eBooks and eAudiobooks into the library catalog!  You can download them to your Kindle, read them online as a PDF, or download the EPUB format for other eReaders!
To download an eBook or eAudiobook, just search the library catalog using the terms 'ebook' or 'eaudio.'  Click on the link titled 'Click here to access a downloadable ebook/eaudiobook.'  You'll be taken to Project Gutenberg, where you can choose your format and download the eBook or aAudiobook – no log-in required!
See our full list of titles below and ask Mrs. Corey if you have questions!